Privacy Notice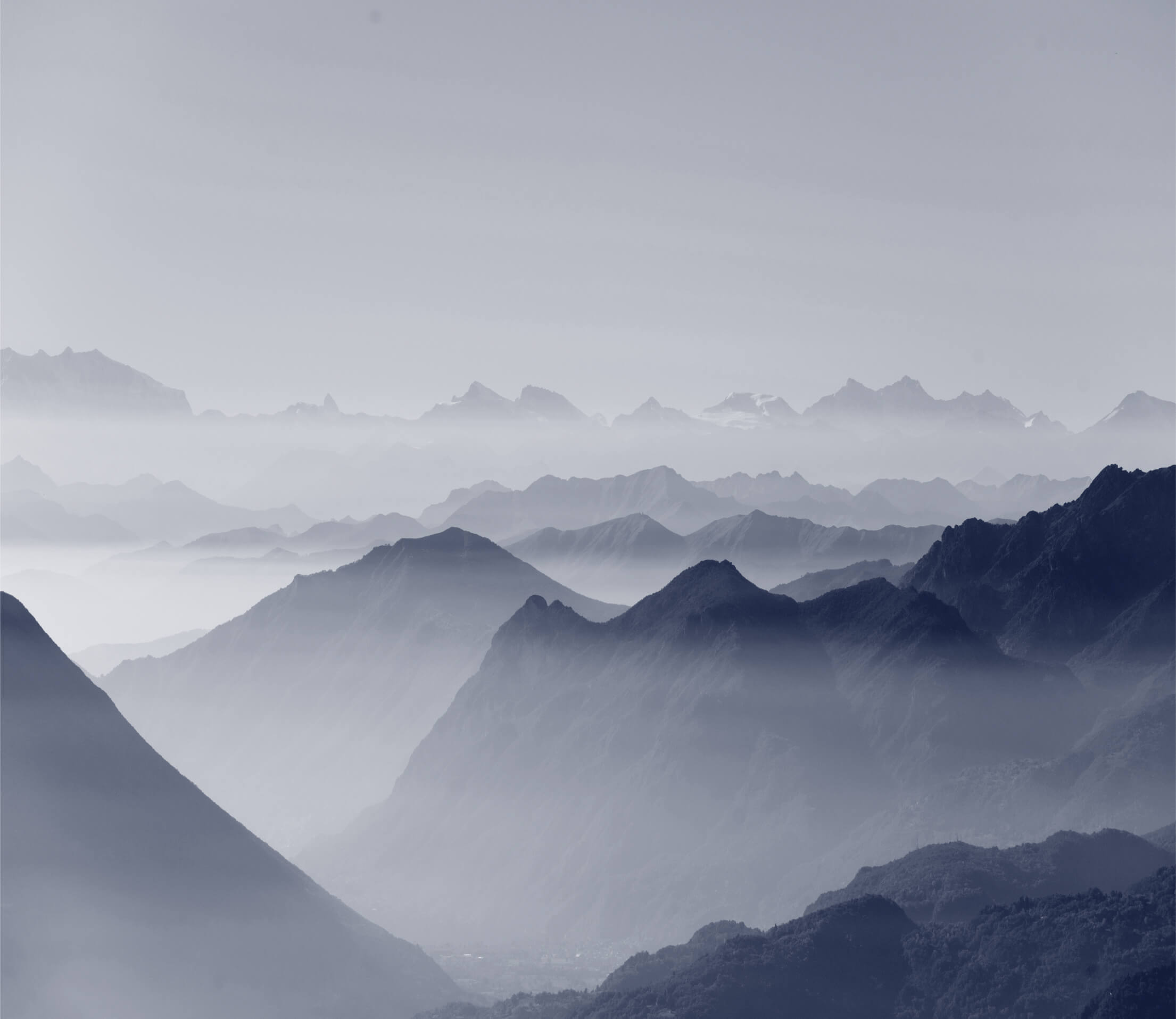 Introduction
GDC Services and Solutions d.o.o. (the "Company" or "we") is committed to protecting and respecting your privacy. Ensuring the protection of your rights and freedoms in relation to personal data is an important condition for the Company's operations.
This privacy notice explains the personal data we process, for what purposes and is intended to answer any queries you may have about your personal data.
The Company duly incorporated and existing under the laws of Serbia, whose registered office is at 11b, Milutina Milankovicha Bulevar, Belgrade, New Belgrade, Republic of Serbia, 11070, E-mail: office@gdc-services.tech.
We collect, use and protect the personal data you provide us with when using our website https://gdc-services.tech (hereinafter referred to as the "website") from any device as well as when communicating with us in any form, including but not limited to email correspondence with office@gdc-services.tech or other address in domain @gdc-services.tech.
The data we collect depends on the context of your interactions with the Company and the choices you make on the website.
If you choose to provide us with information via a form on the website, we will use that information only to ensure communication with you and to fulfil the request. If you provide us with your personal data by our special request (in email, by redirecting to additional form or survey, etc.), we will process that information only to complete the request specified by that form. If there is a change to the purposes of processing of personal data that is not consistent with the purpose for which it was originally collected, we will notify you by directly sending you a notification of such changes before they could take effect to get your express consent.
The data submitted during our interaction is processed on the basis of either our legitimate interests or your explicit consent.
Personal data we collect
We are collecting:
The personal information you provide us with when you fill in the information fields on our website forms, including when you fill out the contact form, subscribe to the newsletter, register for events or answer in survey forms on third-party websites at our request. The processed personal data may include: your name, location, email address and/or phone number, job title, , any other personal data you provide according to our request to achieve the data processing purposes that are essential for our interaction.
The technical data that is automatically transmitted by the device that you use to access our website, including the device specifications, IP address, location, information stored in the cookies that have been sent to your device, browser information, date and time of access to the website, addresses of requested pages and other information of that kind.
Recordings of calls you make to our marketing team.
Data processing purposes
We process your personal data only for the purposes for which it was provided, including following:
providing you with information about the Company, our services and activities, projects, if you subscribed to;
to contact you when you request a call;
organising your participation in our marketing and promotion events you submit to;
sending you our news if you subscribed to;
verification and establishing of cooperation with you or your company to enter into a contract;
in circumstances where you contact us by telephone, calls may be recorded for quality, training and security purposes;
we may use your contact information to invite you to take part in market research or surveys.
We process technical data for:
Ensuring the operation and security of our websites;
Improving the quality of our websites.
We do not create individual profiles with the information that you have provided.
We do not share your personal information with the public.
We do not make decisions that have legal consequences for you or otherwise affect your rights and legitimate interests based on automated processing of personal data.
Your personal data may be shared with government authorities and/or law enforcement officials for the purpose of complying with legal requirements. Personal data may also be shared with third party service providers who will process it on behalf of the Company for the purposes above. See more about data disclosure.
Your rights
To ensure that your rights and freedoms are protected, we will do so at your request:
We will confirm whether we process your personal data and give you a copy of any personal data we hold about you;
We will inform you of the source of your personal data that we process;
We will inform you of the legal basis, purpose, timing and methods of processing your personal data;
If the information we hold about you is inaccurate or incomplete, you can notify us and ask us to correct or supplement it. We will make the necessary changes to your personal data;
We will inform you of the name and location of the third parties that have access to your personal data and to which your personal data may be disclosed;
Where you have consented to us using your personal data, you can withdraw that consent at any time. We will stop processing your personal data, unless there are other legal grounds for processing personal data provided by the applicable legislation;
You have the right to ask us not to process your personal data for marketing purposes. We will exclude you from our newsletter;
We will stop processing your personal data if it is confirmed that we are processing it unlawfully and will notify you of the measures taken;
We will erase your personal data if it is confirmed that (a) it has been illegally obtained; (b) processing does not meet the stated purpose of processing; (c) it is no longer necessary for us to use your personal data; (d) you object to the use of your personal data and we don't have a good reason to continue to use it;
You can require us to restrict or block the processing of your personal information in certain circumstances. When processing is restricted, we can still store your personal information, but may not use it further.
If you wish to exercise any of these rights, please use the "How to contact us" section below.
You also have the right to complain to a data protection supervisory authority about the processing of your personal data by us.
Disclosure and international transfer of personal data
We may share your personal data, where reasonably necessary for the purposes set out above, with our business partners and service providers when promote or provide our services or events to you and your company. Such third parties include, but are not limited to, providers who host our web services or other information technology systems, maintenance, event organization, marketing.
These disclosures may involve transferring your personal information overseas. In those cases, where we transfer your personal information to our service providers in foreign countries, we will ensure that our arrangements with them are governed by relevant legal mechanisms and safeguards including data processing\transfer agreements, designed to ensure that your personal information is protected, on terms approved for this purpose by applicable law.
How long personal information is kept
We will delete your personal data when we no longer need such personal information, for instance where:
upon the occurrence of the conditions for termination of processing of personal data or upon the expiration of the established terms declared during their collection;
upon achieving the purposes for which they are processed or in the event that they are no longer necessary to achieve those purposes;
upon your request, if the personal data being processed are illegally obtained or are not necessary for the stated purpose of processing;
in case of detection of illegal processing of personal data, if it is impossible to ensure the lawfulness of processing;
in case of withdrawal of your consent to the processing of personal data, if for processing of personal data there will be no other legal grounds provided by the applicable legislation;
in case of liquidation of the Company.
Cookies
We use cookies. Cookies are small text files placed on your device's hard drives while you are using different sites to help you customize the user interface to your preferences.
The cookie alone cannot be used to identify the user.
Statistical access data about the visit to our website is collected. Access data includes:
your IP address,
the website(s) of our website you have accessed,
type and version of the Internet browser you are using,
the operating system you are using,
the website from which you have switched to our website (referrer URL),
your length of stay on our website and the frequency of access to our website.
This data helps us in particular to detect new threats and to ensure a high security standard for the operation of our website. Please see our Cookies Policy for further information.
Most browsers allow you to manage your cookie preferences through the browser settings. You can set your browser to refuse cookies or delete all cookies from your device's hard drive. You can find out in Internet how to manage cookies on popular browsers and in the help function of your browser.
Please note that if you choose to block cookies, this may impair or prevent due functioning of web pages.
Links to third party websites
Our sites may contain links to third party sites and services that we do not control. We are not responsible for the security or privacy of any information collected by third party sites or services.
In particular, we use the following social media plug-ins on our website: WhatsApp, LinkedIn, Youtube.
When you visit our site, no personal data is sent initially to the plug-in providers. You can identify the provider of the plug-in by the marking on the box, via the provider's initial letters or logo. We give you the opportunity to communicate directly with the plug-in provider via the button. The plug-in provider will receive the information that you have visited the relevant page on our website only if you click on the marked field and thereby activate it. Because the plug-in providers carry out data collection using cookies in particular, we recommend deleting all cookies via the security settings in your browser before clicking on the greyed-out box.
We have no influence on the data collected or on the data processing operations, nor do we know the full scope of the data collection, the purposes of the processing or the retention periods. We also have no information regarding the erasure of the collected data by the plug-in providers.
The plug-in provider stores the data collected regarding you as usage profiles and uses these for advertising and market research purposes and/or for ensuring that its website is designed in accordance with requirements. Such use is carried out in particular (including for users who are not logged in) for the purposes of displaying appropriate advertising and informing other users on the social network about your activities on our website. You have a right to object to the creation of these user profiles. To assert this right, you must contact the relevant plug-in provider. Via the plug-ins, we offer you the opportunity to interact with social networks and other users so that we can improve the experience we offer and make it more interesting for you as a user. The use of plug-ins is based on our legitimate interests.
The data transfer takes place irrespective of whether or not you have an account with the plug-in provider and are logged into your account. If you are logged into your account with the plug-in provider, your data collected on our website will be linked directly to this account. If you click on the activated button and e.g. link the page, the plug-in provider also stores this information in your user account and shares it publicly with your contacts. We recommend regularly logging out after using a social network, in particular before activating the button, as in this way you can prevent a link being made by the plug-in provider to your profile.
Further information on the purpose and scope of the collection and processing of data by the plug-in provider is available in the privacy policies of these providers listed below. In these privacy policies, you can also find further information on your associated rights and setting options for protecting your privacy.
Addresses of the relevant plug-in providers and URLs for their privacy policies:
WhatsApp / Facebook Inc., 1601 S California Ave, Palo Alto, California 94304, USA; https://www.whatsapp.com/legal/#terms-of-service further information on data collection;
LinkedIn Corporation, 2029 Stierlin Court, Mountain View, California 94043, USA; http://www.linkedin.com/legal/privacy-policy;
Google Inc., 1600 Amphitheater Parkway, Mountainview, California 94043, USA; https://www.google.com/intl/en/policies/privacy.
Changes to this Policy
We may update the privacy notice in response to changes in our data processing activities or legislative changes. Any changes we make to this privacy notice in the future will be posted to our website. We will revise the "last updated" date at the end of the privacy notice. Please check back to see any changes and them also available if you contact us.
How to contact us
If you have any questions regarding this Policy or a privacy concern, complaint, enquiry please contact our Data Protection Consultant by using an e-mail address office@gdc-services.tech or by sending us a letter to the post address: 11b, Milutina Milankovicha Bulevar, Belgrade, New Belgrade, Republic of Serbia, 11070. We will respond to questions or concerns as required by law and within a period no longer than 30 days.
The use of the contact details published in connection with the obligatory legal notice for sending not explicitly solicited advertising and information material is hereby excluded.