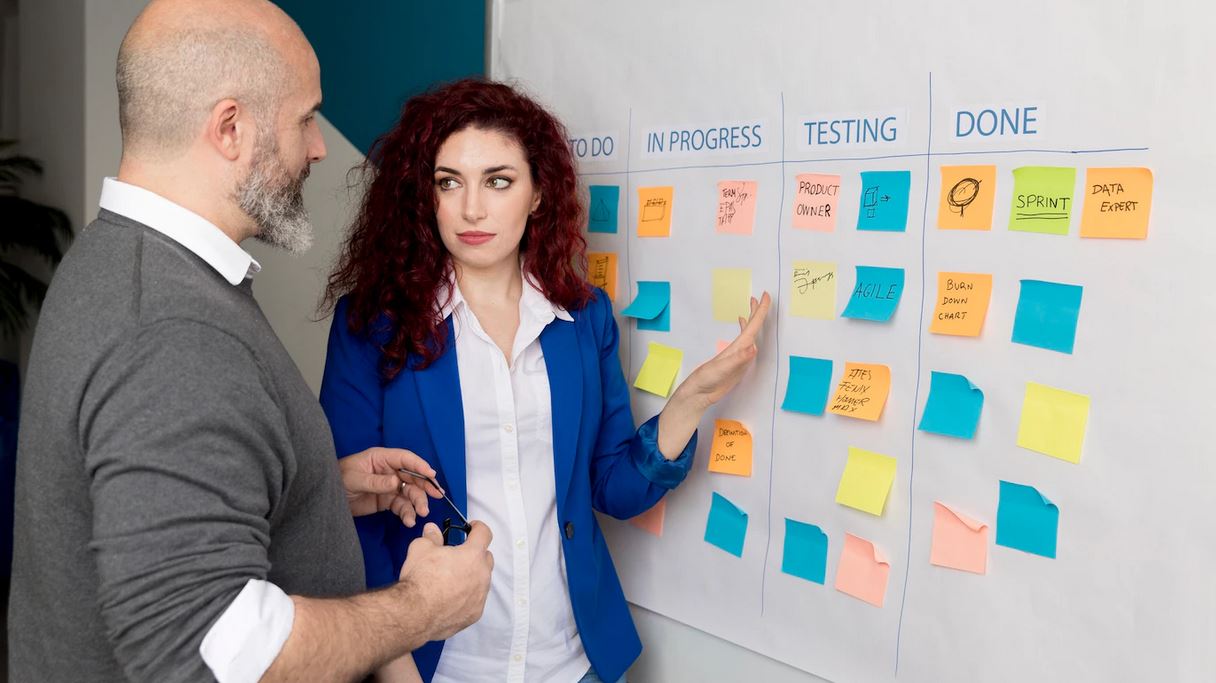 Agile Transformation
We help to adapt Agile approaches to the needs of the client. We carry out Agile Transformation, train, lead and support Product, Project and Service Teams to accelerate Business Change.
We have successfully been creating Agile Teams and implementing Agile methodologies to Customer projects of varying size and complexity during more than 6 years. Our most complex Agile project is a Digital Transformation for a leading European fashion retailer comprising over 10 scrum teams working in parallel and over 120 software development, testing and management resources.
Agile and DevOps approaches rapidly increases ability to deliver innovative Products and Services and ensure the creation of the right solutions for the right customers at the right time.
Depending on a project's' specifics and goals, our certified Scrum Masters, Kanban Professionals and SAFe Consultants configures teams' ways of working using, but not limited to, the most common agile approaches.
Our teams are trained, have solid experience and are ready to work in an Agile way.
Agile Transformation
Help to identify transformation goals.
Choose appropriate Agile approach.
Maintain Agile Transformation.
Product Launch
Help to identify Product Vision, Goal and Roadmap.
Prepare Initial Product Backlog.
Setup initial Agile processes.
Training a Product Team on the choosing approach.
Audit and Process Optimization
Define sources of dissatisfaction and optimization goals.
Audit current processes.
Prepare iImprovement plans.
Guide team though implementation.
UX Analysis
Holding User Research to discover valuable knowledge about the Product.
Holding Competitors Research to understand market needs and best practices.
Creating Customer Journey Maps to identify a service's' weak interaction points.
UX Design
User Flows.
Prototyping.
Copywriting.
Usability Testing.
UI Design
Visual Design.
Design Systems.
Provision of Scrum Masters, Product Owners and UX Designers.
Run with your teams in a dedicated role.
Provide full staffed Agile Teams to achieve your business goals.
Advantages
Constantly train
Constantly train our agile practitioners in new and best practices.
Knowledge of the limitations of each approach
Knowledge of the limitations of each approach and will the ability to help you adapt the best one.
Variety of frameworks and methods in use
Scrum, Kanban, SAFe, XP, Liberating Structures, Design Thinking.
Experience
Experienced and Certified Agile Practitioners (Scrum Masters, Product Owners, SAFe Consultants, Kanban professionals) and UX Designers.